Marketing Internship @ All Aboard
Come join the team at All Aboard - we make train travel in Europe fun and easy.
To plan and book a long distance train trip today is time consuming and hard. Our thing is to put all of ours and others knowledge into a single tidy place, applying some serious technology smartness and the best of design to make the task easy and fun. We're doing this so that travellers can save time, and money. And to make sure that the trip becomes perfect, wherever you are going.
We are a small Stockholm based team (8 people) with our background in digital services. We are a team with a great mix of UX, design, strategy and development. We were just about to launch and then Covid happened. Therefore we need to reach out to our potential costumers in new creative and smart ways.
And this is why we need you!
The challenge
You will work primarily with Social Media, community and some influencer marketing – creating online awareness and acquire potential users, developing content for Instagram and Facebook
You will work close together with our Marketing Strategist and implement online communication strategies
We would love for you to start straight away and intern with us for 3-6 months
We believe that you
Are organized, detail-oriented, result-oriented, self-driven and a doer
Have some work experience from working with marketing and campaigns
Are creative and can create content for social media based on Brand Guidelines
Love engaging content and are up to date with trends
Are fluent (written and verbal) in English, Swedish is a bonus
We offer
Flexible working hours
Creative freedom to develop and implement your own ideas
Develop your skills in digital strategy, content strategy and growth marketing
Personal and professional growth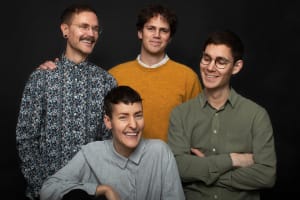 Everything we do starts with the user in mind
All Aboard is founded by Carl Törnqvist, Therese Albertsson, Karl Sandgren and Anton Trollbäck.
Why join us?
By forming the very foundation of how we communicate with our customers in different channels is a great possibility to develop your skillset. We operate in the mix between travel inspiration, the tech startup scene, sustainability and the change in travel behaviours the coming period of time.
Be part of a growing start-up striving for excellence with a driven team aiming at becoming the leader in its field.
Sounds interesting?
Send a hi and your resume to therese@allaboard.eu - let's talk!