How do you travel by train with kids?
Is it worth the hassle?⁠ ⁠We'd say it depends on how you do it!⁠
4 planning tips
The most important – plan your trip wisely !
Make sure you have some extra time when changing train.
Choose shorter legs . Not more than 5 hours if you have active kids.
Stay one night or even two at every destination. ⁠
👉 Also, prep with lots of games, pens & paper and download movies beforehand. And extra power packs if you might, god forbid, run out of batteries on that lifesaver Tablet.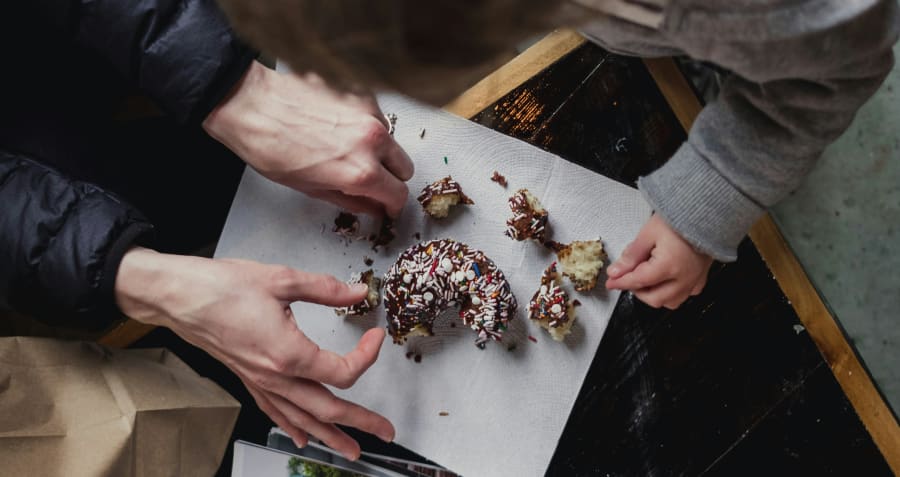 Food & snacks
And that oh so important food thing. How do you avoid "hangry" moments when going by train? Especially important to think of when traveling with kids... ⁠👦🏻👧🏽⁠ Because have in mind, sometimes there's no bistro on the train. Or it might be closed when you need it the most. Or it doesn't have the goodies accepted by your little one.⁠
→ So when still at the station always remember to fill up with the favorite snacks and fruits 😋. Put it all in an easily accessible bag - ready to quickly pull up in a potential crisis.⁠
Wet wipes
Aaand don't forget to bring wet wipes. For your kids of course, but also for yourself if to travel somewhat in style, at least for traveling without too many stains on your clothes.
Hope that gave you the confidence to travel by train with your kids.
Choo choo – see you on the rail!
// Your All Aboard train-kids-travel-octopus Hazel 👋