Your train travel agency
Your go-to place to get inspired, explore train routes and easily book tickets to your next sustainable European adventure.
Your one-stop shop
All Aboard is your one-stop shop for inspiration, getting tickets, and for planning your next adventure. It's about time European train traveling got easier!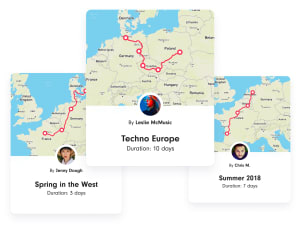 Not only A to B
There are many perks with train traveling. Experience the changing landscapes, explore the world while being kind to our planet, and discover new places on the way to your destination.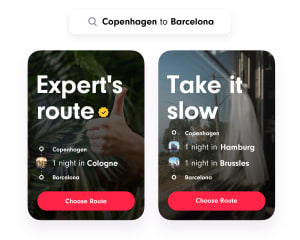 Long distances become possible
When a trip is a bit too long, we'll recommend the best options to stay overnight. Explore a new, unexpected destination, or get a nice dinner and good night's sleep.
Start planning your trip