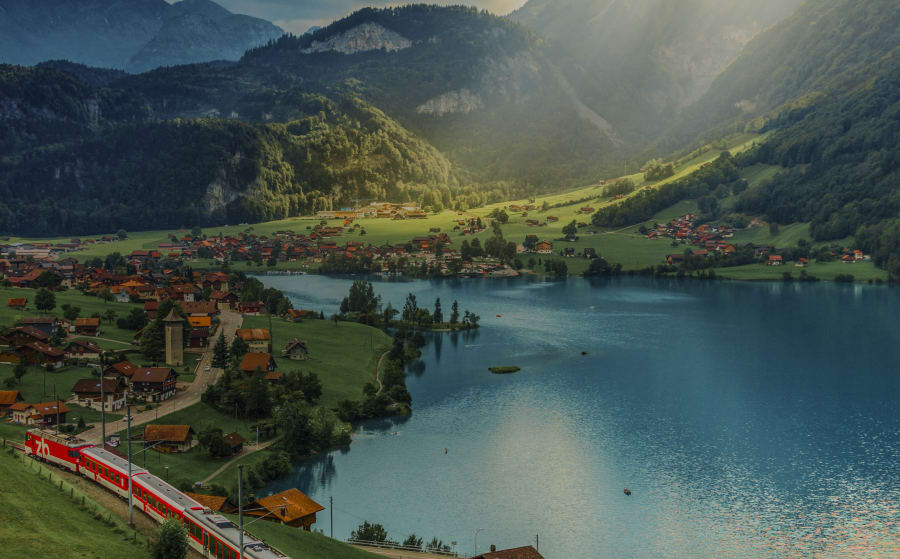 Time to
travel
Go from idea to destination. Get that perfect itinerary and all the train tickets you need for your next sustainable adventure.
Recommendations
Find the best, safest, and most comfortable route to your destination.
All tickets needed
Easier than ever – get all train tickets in one place. Neatly delivered all at once.
Easy to use
No matter if it's a short trip or if you're doing a Eurotrip – book it with just a few clicks.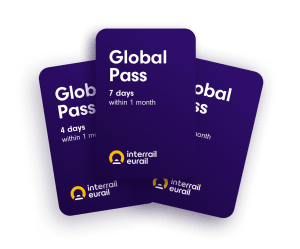 Freedom
with Interrail
Explore 33 different countries in the most sustainable way. Get your Interrail Pass today and start your journey tomorrow.

All Aboard Favorites
Full on France

A trip by All Aboard

Experience all the highlights in France in one single trip!

On the border

A trip by All Aboard

What is there to discover on the German border? A lot, we'd say! 🤩🇩🇪⁠ ⁠ Follow the border (ish) and discover these amazing places on your way! Sometimes you don't have to travel far into another country to discover something new. Here are four impressive places for you to save until the next time you're on the rails. ⁠

Scandinavia by Rail

A trip by All Aboard

Traveling from Hamburg to Malmö through Gothenburg, Oslo, Stockholm, and Copenhagen – this Scandinavia by Rail itinerary gives you a taste of three different countries within just a week.

The Iron Curtain

A trip by All Aboard

Starting in Berlin – with it's rich history and vibrant city vibes going to the more laid-back ruin bars of Budapest.

Coast hopping in Italy

A trip by All Aboard

Italy's got it all! Experience a handful of amazing Italian cities in one trip. Choose an Interrail Pass with 5 travel days for this trip.

Big city life

A trip by All Aboard

Discover four big capitals in one single trip. This itinerary manifest one of the main perks with train travel – to explore more places. It doesn't get easier to explore Europe than this.

Surf's Up 🌊

A trip by All Aboard

Explore more of Europe on your way to the French west coast this summer. Perfectly split up into shorter legs to make your journey as comfortable as possible and also suitable for your whole family. Choo choo!

UK with a magic twist

A trip by All Aboard

Take the train through the United Kingdom and visit well-known cities to later end with one of the most epic train rides you've seen on film - the Glenfinnan Viaduct from Harry Potter.
Thousands of choices
All Aboard is an authorized ticket distributor and official distributor for hundreds of operators.