Go by
train
Explore Europe by train. Plan, book, and secure all the tickets in one place.
Recommendations
Find the best, safest, and most comfortable route to your destination.
All tickets needed
Easier than ever – get all train tickets in one place. Neatly delivered all at once.
Easy to use
No matter if it's a short trip or if you're doing a Eurotrip – book it with just a few clicks.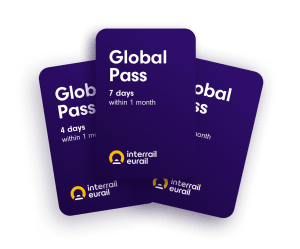 Freedom
with Interrail
Explore 33 different countries int he most sustainable way. Get your Interrail Pass today and stort your journey tomorrow.