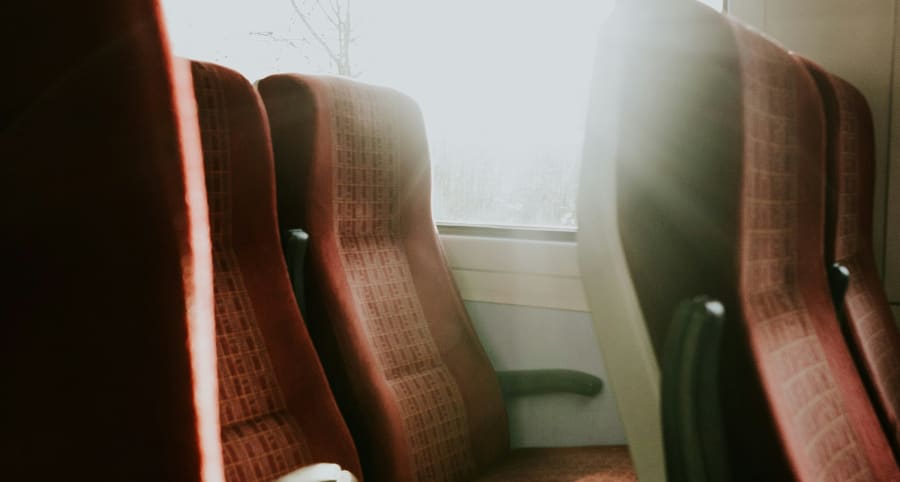 Train travel in Europe during a pandemic
Get all information about the restrictions, quarantine, status of the country and which documents you need prior to your train trip. We make it easy when it's time for you to travel again.
While our urge to travel grows bigger every day it's still hard to know how and where it is ok to travel. Especially when different countries have different restrictions. ⁠
Due to the coronavirus, Europe is restricted at the moment and travel restrictions are in place. This might affect your travel plans but we want you to have all the relevant information when it's time for you to travel again. So we've made it really easy and gathered all that information in our planning tool when you book a train trip in Europe. And hopefully, we will soon see a change when the vaccine travel passes are implemented.
So we've made it really easy and gathered all that information in our planning service when you book a train trip in Europe.
Restrictions & regulations ⁠
Get real-time updates on the latest travel regulations for all your destinations, based on your current location and transit locations when entering a country. This includes border status, quarantine restrictions and test requirements.
Availability of shops and restaurants⁠
You'll see whether shops and restaurants are open, restricted or closed on all destinations in your itinerary. If shops, bars and restaurants are kept open it's a good indicator of what you will be able to do while spending your vacation at a certain destination.
Health certificates, test requirements and vaccines⁠
All countries have different requirements, we get it – it's tricky. When you plan your train trip with All Aboard, it's now easy to get an overview of what's needed before your trip . Especially if you're visiting multiple countries.
If quarantine is mandatory
No matter where you travel from, the quarantine information we show is based on where you're traveling from. Make sure you know what's required before you book your trip . You don't want to get stuck somewhere longer than planned. Sometimes it's better to take the night train to limit the number of destinations if you're traveling far.
All documents needed prior to your journey ⁠
If you book your trip through All Aboard we send you an email before your trip with everything you need to have in place.
Because we want you to feel safe!

Check you insurance
When booking a trip we encourage you to purchase insurance and choose refundable tickets . Remember to check if the insurance is valid for pandemics. It's mostly included but better safe than sorry.
The information we show in our service should be correct, but there might be some delay or additional requirements to consider.
When you're ready, we're here to help you travel through Europe safely 💚