About All Aboard
All Aboard is a digital train travel platform – making it easy to book train trips in Europe.
Join us
We're always looking for talented people who share our vision. Shoot us an email .
Get in touch
Questions about our service or need help? We'd love to hear from you! Send us an email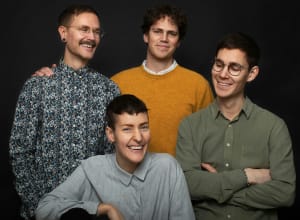 The story behind
It all started in 2017 with Anton, our CEO, wanting to go by train to Teheran and it turned out to be far more difficult than he expected.
Two years later All Aboard was founded by Carl Törnqvist, Therese Albertsson, Karl Sandgren, and Anton Trollbäck – with the mission to make it easy to plan, book, and travel by train.
The next generation of travel
Train travel gives you the joy to slow down and explore more. You can go off the beaten path or stay on well-trodden paths. Meet with locals, gaze over rolling landscapes, and have adventures along the way.
We want to disrupt the traditional railway industry and make it super easy for everyone to enjoy the beauty of train traveling. Our mission is to get more people in Europe to choose the train over flying.