Flexible train travel with the Interrail Pass and the booking service All Aboard
Rail travellers can now compare regular train tickets with Interrail Passes for a planned journey, when Interrail teams up with the train booking website All Aboard. Passes will be fully refundable and exchangeable.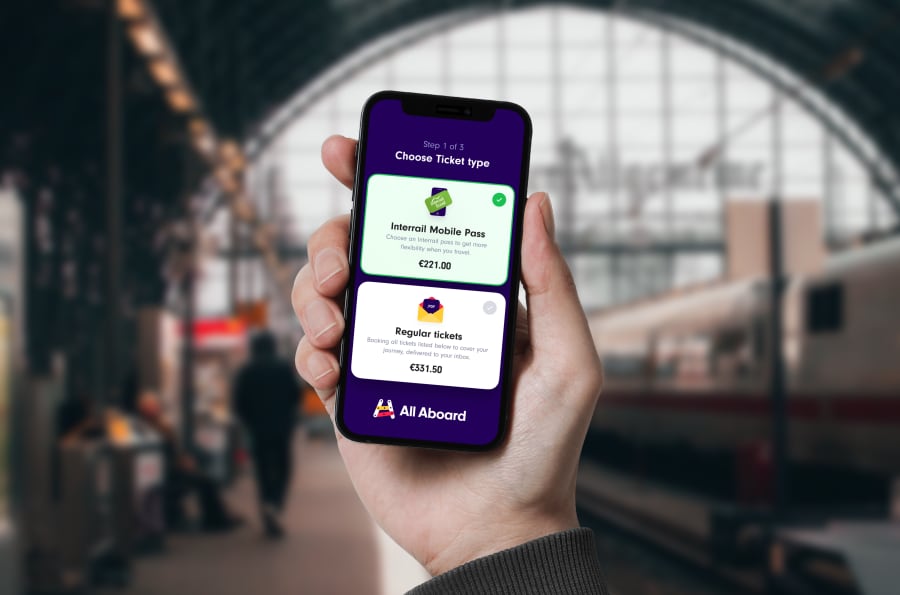 Many have experienced the complexity of booking longer European train trips. Travellers have to do research, find and buy the tickets on the various websites of the train operators, or get help from a travel agency. Along with that, the pandemic has increased the need for flexibility and refund.
To simplify the booking process,  Eurail  owner of the Interrail Passes, has launched a unique partnership with Swedish  All Aboard , a new train booking website. Our goal is to spark the curiosity of travellers and discover the hidden gems of Europe by train.
All Aboard offers route planning and regular train tickets for most countries in Europe. With Interrail Passes integrated into the booking service, travellers will be given the option that best suits their travel plans. For instance, recommending the user to buy an Interrail Pass, if the travelling days add up and if it saves costs. This saves the traveller both time and money.
Staying competitive with airlines – fully digital & refundable
Eurail's digital mobile Interrail Passes will become available on All Aboard on the 7th of June. Once a Pass is booked, they can access it directly on their phone. At All Aboard, compared to other distributors, the Passes are fully refundable or exchangeable without any cost which allows for greater flexibility. Travellers can book a trip and leave whenever they want.