All Aboard takes Europe on rails
It will soon get easier and more comfortable to travel by train in Europe. Swedish digital sustainability agency Code and Conspire has gotten funding for innovating train travel. The new digital service All Aboard, which will make it convenient to plan and book train trips in Europe, will launch next year.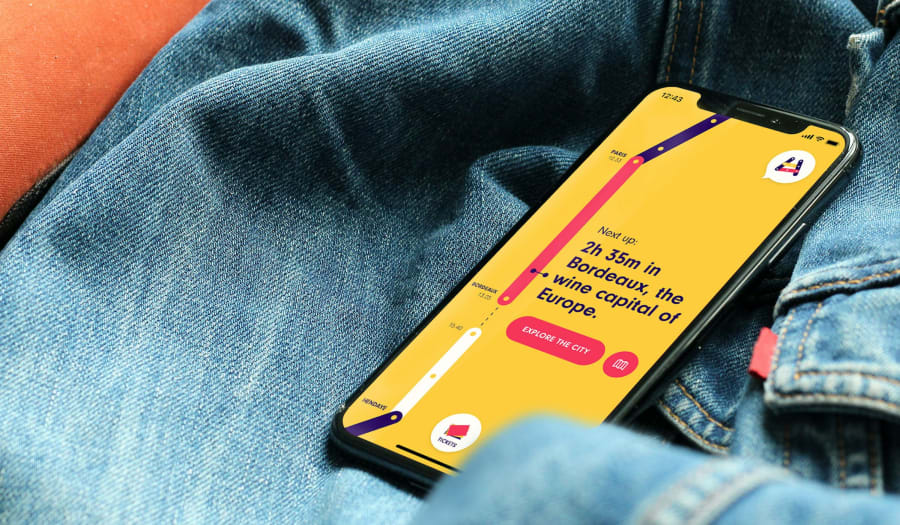 The last couple of years have seen a rapid increase in demand for train travel in Europe. The customer experience is, however, still lagging behind. Booking international trips by train is both difficult and complicated. The trip itself is also regarded as uncertain as the traveler must keep track of delays, alternative routes and booking rules.
The Swedish governmental innovation agency, Vinnova, is now financing All Aboard – "A digital service which makes it easy and comfortable to plan and book train travels in Europe, and which guides and supports the traveler on the trip".
With respect to travel time, comfort and price, All Aboard will provide recommended routes and destinations. Stops along the way are adapted to the travelers preferences and become a central part of the journey. Booking is conveniently made on the webpage or through the app. With the help of smart maps, recommendations and real-time transit data, the app will aid the traveler on their trip as a pocked based travel agent.
Behind All Aboard is Code and conspire – a collective of designers, programmers and train enthusiasts with many years of experience creating user-friendly digital products. Code and conspire also work with communicating the Global Goals and have built the official global webpage for the goals.
All Aboard will launch in spring 2020.
For all inquires, please contact
Anton Trollbäck
anton@allaboard.eu