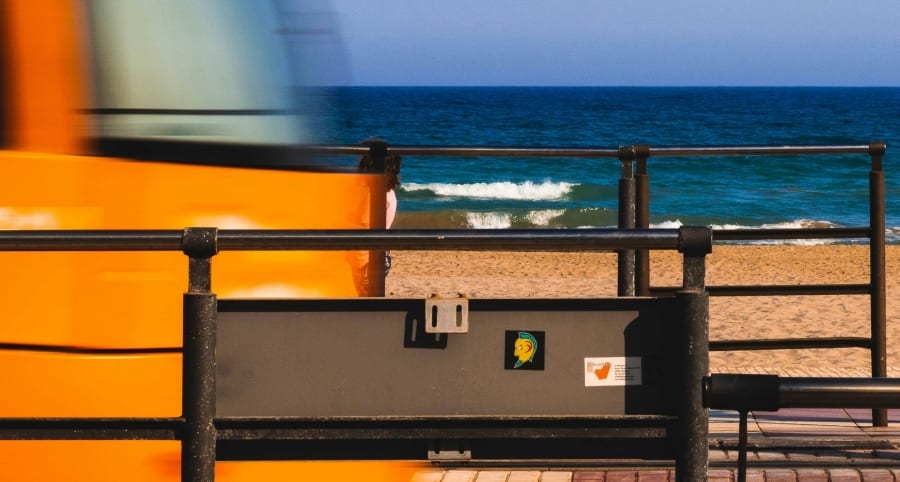 How we solved the France-Spain border crossing
One of the many rewards of traveling is having new experiences and interactions, and the best way of making the most of it is by crossing borders and visiting foreign destinations. It can however be a daunting task to plan a cross-border journey, and some border crossings are more complicated than others.
One such example is the France-Spain border at Hendaye and Irùn, where crossing may seem complex for those unfamiliar with the situation. The issue with this specific crossing is that  there are no high speed or regional trains crossing the border  between Hendaye and Irùn – one can either walk the ~3 km or catch the local metro.
The many layers of routing
Luckily,  crossing borders is what we're all about at All Aboard . Our journey routing engine is an advanced layer cake comprised of distance and time computations, path finding, learned user behaviour and travel expertise, all twined together to create the most effective and comfortable routes. Unfortunately, the Hendaye / Irún metro timetable isn't included in the shared dataset of European train traffic, meaning a custom integration is required to account for the half-hourly traffic crossing the border.
We're happy to announce that  we now have a solution to this hurdle. Making it easier than ever to plan a train journey from anywhere in Europe into Spain  and vice versa, via the Hendaye / Irùn border crossing.
Creating a smooth crossing
Our take on this works by  programatically stitching the two cities together to create a seamless planning experience . To do so we had to account for both crossing time and the metro timetable, as well as keeping track of time travelled and train changes both prior to the crossing as well as after the crossing. All to ensure a comfortable journey which one can complete in a single day without exhausting oneself.
Making journey planning accessible
It was actually our friend Jon Worth who rightly pointed out  the shortcomings in some of the train booking platforms , us among them, and their inability to solve the Henaye / Irùn border crossing. Solving this route has actually been in our backlog for some time and Johns's blog post came at an opportune time when we had resources to prioritize the task and get it finished.
Identifying these tricky and sometimes off-putting hurdles in planning cross-border train journeys and  finding an elegant solution is one of our driving forces at All Aboard . We want to make the planning of train journeys an accessible, smooth and joyful experience. By solving obstacles such as this one we get more people out there, on the trains, experiencing the other side of the border.
If you are looking for a partner in journey planning and train ticketing, do get in touch, we're happy to explore how All Aboard can help you sell train tickets in no time . Our API is a hassle-free integration that covers the whole of Europe, including rail passes and regular train tickets, all via a GraphQL API and modern bookings tools tailored to travel agents and tour operators.
Carl Törnqvist,
Co-founder, All Aboard
carl@allaboard.eu